Daniel Delaney – Worcester fitters Bognor
There are loads of Worcester fitters Bognor how do you choose the right one!.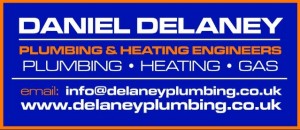 Here at Daniel Delaney plumbing and heating engineers we make your choice easy. With competitive prices and friendly staff, you will know we are the only Worcester fitters Bognor worth choosing.
We aim to give the best service around to make our name the top of the list of Worcester fitters Bognor With many testimonials on our web site you will be put at ease and be relived to know that our work backs them up 100%.
We have been competing with the rest of the Worcester boiler Bognor for over seven years now and we are getting a good name behind us. We carry out all aspect of plumbing and heating in the local areas surrounding Bognor Regis so give us a call and see how we can help you.
Daniel Delaney plumbing and heating engineers have been trading as one of the Worcester fitters Bognor for many years and is getting well known for there quality of work and fair prices. Being a Worcester fitters Bognor means if you want the repeat customers and recommendations you need to do a quality job, Daniel Delaney know jut how to be one of the best Worcester fitters Bognor, just give them a call and you will be put at ease straight away.
Daniel Delaney plumbing an Worcester fitters Bognor.
Daniel Delaney started his plumbing apprenticeship back in 2001, straight from school into collage and out on the tools within a month, he always fancied being of the Worcestert fitters Bognor but had to do his apprenticeship in West Wittering and surrounding areas, after four years getting trained up Daniel Delaney went out on his own and joined the many Worcester fitters Bognor at a young age of 21 years old, once he got established as one of the Worcester fitters Bognor he never had to look for work, to this day Daniel Delaney loves being one of the Worcester fitters Bognor and hope to keep expanding every year.