Emergency Plumbers in Bognor. There are so many Plumbers and Gas Engineers how do you choose the right one? Here at Delaney Plumbing and Heating Engineers we make your choice easy. Our competitive prices and friendly staff make us the only emergency plumbers in Bognor Regis worth choosing. We aim to be the best in Bognor. Providing an excellent service at a fair price has helped us to become top of the list emergency plumbers in Bognor. With many testimonials on our web site you will be put at ease hearing from happy customers.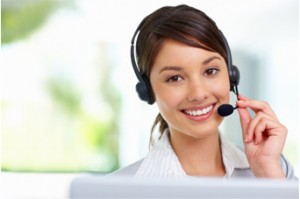 We have been competing with the rest of the emergency plumbers in Bognor for over seven years now and have built up an excellent reputation. We take care of our customers, some of whom we have had since starting the business. We take great pride in our work and are known for our commitment, honesty and quality finish. As experienced traders in the local area we know that reputation is key!
We carry out all aspect of plumbing and heating in the local areas surrounding Bognor Regis, including Felpham, Aldwick, Pagham, Chichester, Barnham, Arundel plus many more.
Give us a call for a free no obligation quote, no job too big or small.
Delaney Plumbing knows just how to be one of the best emergency plumbers in Bognor, just give them a call and you will be put at ease straight away.
Delaney plumbing knows his name is everything to his successful company. So he strives to be the number one choice out of the hundreds of emergency plumbers in Bognor.
Delaney Plumbing started his plumbing apprenticeship back in 2001, straight from school into college and began plumbing work within a month. He was keen to start plumbing in Bognor, getting exposure to the local areas including Chichester and The Witterings whilst completing his apprenticeship.
After four years training Daniel Delaney went out on his own and joined the many emergency plumbers in Bognor at the age of 21 years old, gaining many years experience helping him to become one of the most established plumbers in Bognor Regis.
Delaney Plumbing is going from strength to strength, expanding on a daily basis! They now have five engineers and are looking for more. The demand for his high quality work is ever increasing.
All Delaney Plumbing staff wear personal work wear supplied by JW sports in Bognor, please check out Jon's page; www.jwsports.netÂ