Daniel Delaney – Plumbers West Sussex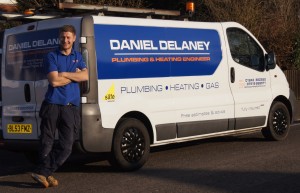 There are loads of plumbers West Sussex how do you choose the right one!.
Here at Daniel Delaney plumbing and heating engineers we make your choice easy. With competitive prices and friendly staff, you will know we are the only plumbers West Sussex worth choosing.
We aim to give the best service around to make our name the top of the list of plumbers West Sussex. With many testimonials on our web site you will be put at ease and be relived to know that our work backs them up 100%.
We have been competing with the rest of the plumbers West Sussex for over seven years now and we are getting a good name behind us. We carry out all aspect of plumbing and heating in the local areas surrounding West Sussex so give us a call and see how we can help you.